Downton Abbey Movie Finally Going Ahead, Filming Plans Revealed
12 May 2017, 10:38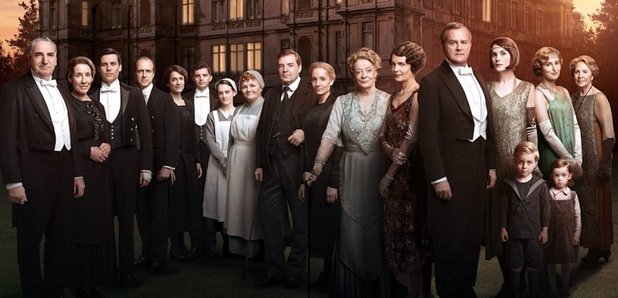 It's rumoured that shooting will start later this year.
A 'Downton Abbey' movie is in the works and more information has now been revealed.
Writer Julian Fellowes – who created the TV series – is reuniting with producers Carnival Films to work on the much-discussed movie,
with filming starting in September.
A source told The Sun newspaper: "Film bosses have requested the services of crew members and accountants to work on the picture.
"A budget has been set and now it's a case of getting everything in place to start shooting. It would take something big to stop the project from happening now."
Julian, 67, started writing a script for a 'Downton Abbey' movie well in advance of the film being given the green light, saying he was ready to press ahead with the project as soon as he received the go-ahead.
He previously admitted: "I don't want to be caught out if the producers suddenly say yes and then it's all go."
Meanwhile, actress Laura Carmichael revealed in April that she was still waiting for a script for the 'Downton Abbey' film.
Laura - who starred as Lady Edith Crawley in the series - insisted she had not seen any tangible proof of the film being made.
Speaking to BANG Showbiz, Laura said: "My family are always telling me what they read but I don't know any more than that.
"As we have said before, if there is a script for us then we will be delighted. We just have to wait and see."