Mushroom Coffee Is The Latest Trend And Here's Why People Are Drinking It
3 February 2017, 11:38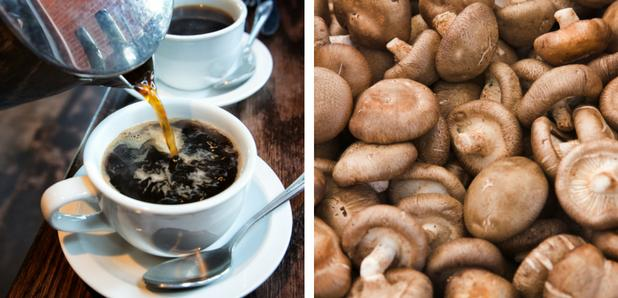 It may be healthy for us, but does it taste nice?!
Coffee made from mushrooms is joining the list of superfoods we need to add to our diets in 2017.
It's the "world's healthiest coffee", according to Finnish entrepreneur Tero Isokauppila whose company, Four Sigmatic are making the black stuff.
They claim that the 'medicinal mushrooms' in their beverages can boost brain power and increase productivity without causing jitters or stomach upsets.
The coffee comes in a packet and just hot water needs to be added to "crank up your performance and boost your metabolism, without straining your body in the process."
A box containing 10 packets will set you back about £10. Fancy giving it a go?