VIDEO: Dog Does Mannequin Challenge - And It's Amazing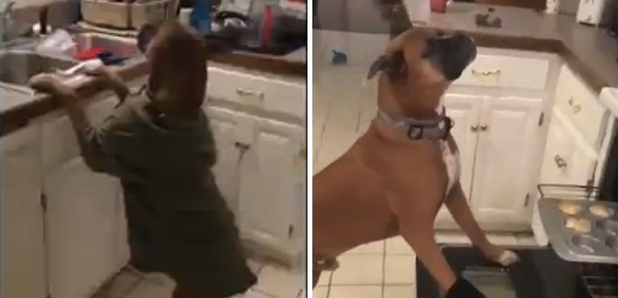 This is it. This is the last 'mannequin challenge' video any of us need to see. This dog has outdone everyone.
You've probably seen videos of people doing the 'mannequin challenge', where they strike a pose and freeze while the camera moves around them.
It's the internet's latest favourite thing and it even saw the England football team doing it on the pitch to celebrate scoring against Spain on Tuesday night.
This video of Boston the boxer dog doing it is surely the peak of the challenge.
Owner Ryan Thomas got his incredibly obedient dog to pose in a variety of positions wearing an assortment of clothes and then not move a muscle.
This can't be topped. It's over, the mannequin challenge has been perfected.
The internet needs to give us a new silly thing to do.