WATCH: Liam Neeson Terrifies As Santa In Fake Audition Skit
20 December 2016, 10:29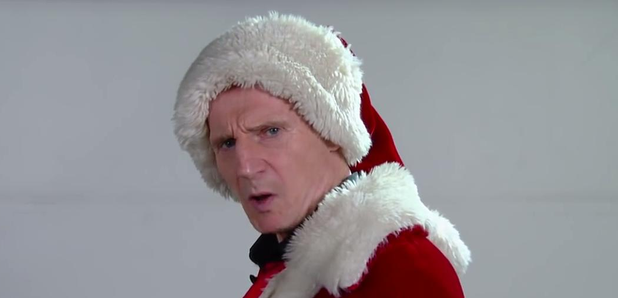 "I will find that reindeer and kill him".
Liam Neeson has reprised his role as the no-nonsense Dad from 'Taken' in a fake audition skit that sees him trying out as Santa.
In the clip, the actor takes the character of Santa very seriously and when the director tells him to lighten up, he responds, "Do you know what Santa's saying here? He's making a list. Naughty, nice. It's detailed. He's single minded, he's an eye in the sky bringing swift judgment."
If you have any children that might be on the naughty list this year, maybe show them this video so they realise Santa's not messing around.
Watch Liam Neeson as a terrifying Santa: