Did you buy one of these dreadful songs? Shame on you – you helped them get to number one at Christmas.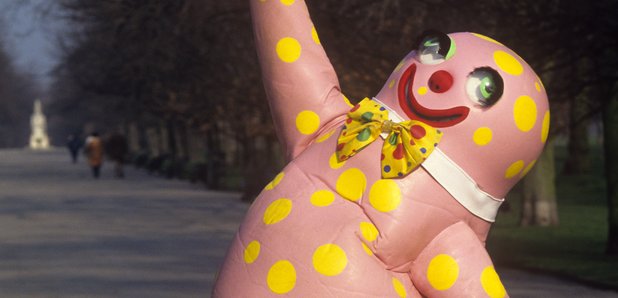 5. Benny Hill - Ernie (The Fastest Milkman In The West)
Can you believe this spent four weeks at number one in 1971? Frankly, we can't. Packed full of innuendo, this definitely ticks the 'novelty song' box.
4. Little Jimmy Osmond - Long Haired Lover From Liverpool
Whilst a part of us feels bad about picking on a nine year old, there's no denying that this is a bad Christmas number one. It nestled happily at the top spot for five weeks.
3. Bob The Builder – Can We Fix It?
Who would have thought Neil Morrissey would have a Christmas number one? 'Can We Fix It' spent three weeks at number one in 2000.
2. St Winifred's School Choir - There's No One Quite Like Grandma
Here we are again, picking on singing children. This sickly number stopped Jona Lewie's 'Stop the Cavalry' from reaching the top spot. Thankfully, you're more likely to hear that played at Christmas than this choir.
1. Mr Blobby - Mr Blobby
Ok, so we'll admit to enjoying Noel's House Party in the '90s, but this is a step too far. Spending two weeks at number one, this was a favourite at festive disco in the run-up to Christmas 1993. For anybody who tried to dance to it at said disco: try to block it out.
What do you think is the worst Christmas number one ever? Let us know via the comment box below.