Win A VIP Experience At The New M Live Lounge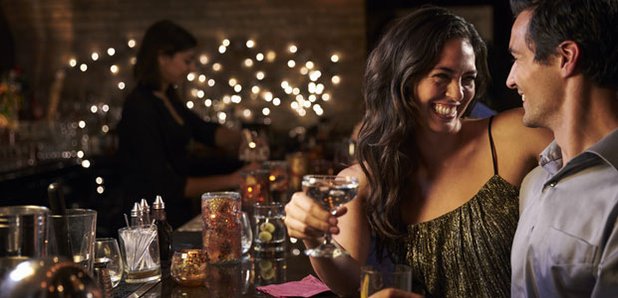 There is a brand new live music venue 'M Live Lounge' launching in Birmingham and we want to send you for the full VIP experience with tickets for four to be won.
Love to see live music in a sophisticated, more intimate setting? Then the M Live Lounge is going to be your new hotspot in Birmingham. Opening night is Saturday 27th May, you and three friends can win and be there VIP style on us.
Some people might say Birmingham has been lacking live music venues that provide a classic experience in music and style. So M Live Lounge is a welcome addition to your night out for entertainment. Live music is the name of their game, avoiding the big band set up you might see at clubs, they are all about the intimate gig experience. Sound like your preference?
There will be a lots of big name line-ups coming too, including Heather Small who will be singing at the launch night on Saturday 27th May. The set up will be a fabulous elegant atmosphere where you can enjoy a cocktail, listen to great music and simply enjoy the night with your friends. And once you're in full party swing, you will be able to head to M Club afterwards and dance the rest of the night away to nostalgic disco beats from all the decades.
Win And Be A VIP for the night
We have an exclusive prize to celebrate the launch of M Live Lounge on Saturday 27th May. We are giving you your own VIP booth for four people, with drinks included for your VIP table. What better way to see an amazing performance by Heather Small! PLUS you will receive £250 cash, perfect if you need a hotel for the night.
All you need to do to enter is answer the question below before 3pm Friday 26th May. Don't miss out!
Follow them on Facebook and Twitter for updates
Expect to see lots of nights packed full of fun and entertainment. With cocktails perfected from the classics to the stylish. Table service in the Live Lounge and VIP Champagne girls in the club. There will be celebrity star artists at least once a month, with live music every Tuesday to Saturday.
The lounge and club will have the most sophisticated audio and visual system in the Midlands, with live cameras showing the artists on massive screens and video walls on both floors, ensuring you'll never miss the show. Theatre quality laser and light shows that will stun and take your breath away. And finally to get you moving to the jam, there'll be late night dancers and artistic performers on the dance floors.
Opening 5pm to midnight in their Live Lounge , then Thursday, Friday, Saturday the club and Live Lounge will be open until 4am.
47 - 59 Summer Row
Birmingham, B3 1JJ

Info@m-club.co.uk
0121 212 1661