Discover The Benefits Of Flying Royal Brunei's Dreamliner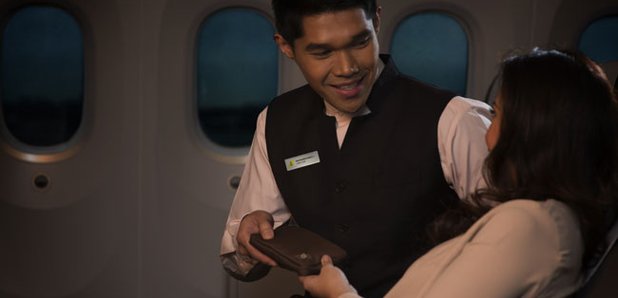 Let Royal Brunei's Boeing 787 Dreamliner transport you non-stop to the desert paradise of Dubai
Discover what is meant by a "Betterfly" as you travel non-stop to Dubai on the new Royal Brunei Airlines 787 Dreamliner.
The standard of cabin comfort is second to none, with more space for you to move around as well as for your luggage in the overhead lockers. And if you need a bed, they're bigger too.
The windows are 30 per cent larger than on other long-haul aircraft so there's more daylight coming in. Improved air purity, climate controls and LED lighting mean less passenger fatigue and headaches.
Every seat has a personal TV for a selection of the latest on-demand in-flight entertainment, a touchscreen monitor with its own USB port, and charger point.

New state-of-the-art engines reduce cabin noise, fuel consumption and emissions making the Dreamliner one of the most eco-friendly aircraft in the sky. The ride is smoother too as sensors warn of approaching turbulence so the aircraft compensates to reduce juddering.
Royal Brunei flies daily from London Heathrow to Dubai and then on to Brunei and beyond.