Waldorf Astoria The Palm Dubai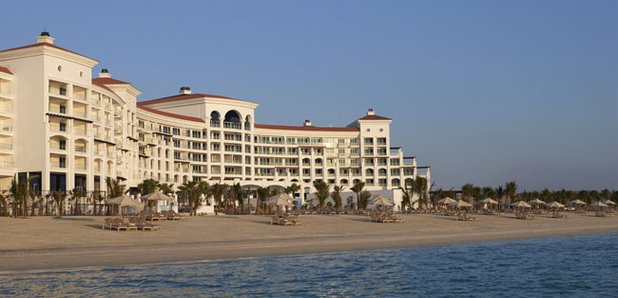 Stunning views of Dubai's landmarks and sun throughout the day.
The Waldorf Astoria Palm Dubai is a unique location - set on the East Crescent of the Palm Jumeirah.

The Palm lies in the absolute centre of Dubai and is the largest man-made island in the world. The position of the Palm Dubai ensures stunning views of Dubai's landmarks, easy access to the heart of the city - and sunshine throughout the day.
With a superb private beach overlooking the shimmering waters of the Persian Gulf, it's great to be outside...and inside you'll find luxurious private rooms and public spaces.
Opened only in December last year, the Waldorf Astoria is Dubai's newest luxury resort.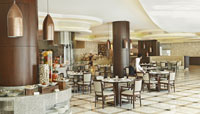 It has 319 Rooms including 68 suites, with six vibrant restaurants and bars. Take a swim in the lagoon or the one-lap pool. There are 200 metres of private beach with a variety of water sports activities and boat cruises available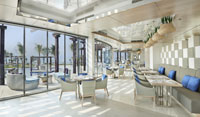 For a more active break, try the Waldorf Astoria Spa and Gym, or the hotel's own tennis court.
There are golf arrangements nearby, as well as a number of leisure activities for couples and families and a Kids Club for the children.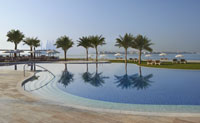 The Waldorf Astoria Palm Dubai:
A fantastic destination with iconic panoramic views of palm trees and blue seas.
It's an idyllic retreat with sunshine throughout the day and when you want to relax, the hotel has some of the largest rooms in Dubai, tranquil dining and vibrant service.