ABBA Turn Down $1 Billion Reunion
10 April 2014, 11:03 | Updated: 11 April 2014, 11:09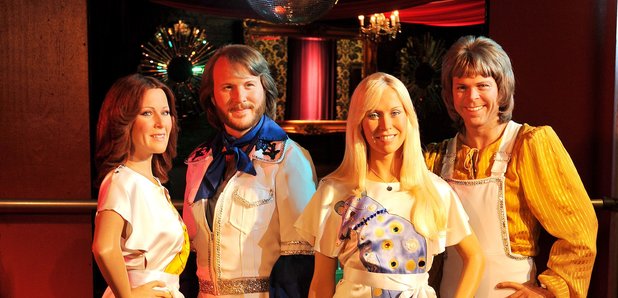 It might well be the largest rejection in history – it has been reported that '70s pop group ABBA have turned down a $1 billion offer to reunite after 17 years!
Band member Frida Lyngstad told Ireland's national broadcaster RTE at the Tate Modern on Monday:
"No amount of money would change our minds. Maybe we sometimes say it would be good to do a song together again, just a recording and nothing else, but I don't know if that will happen - so don't say that we will!"
The staggering offer came from an American-British consortium that reportedly wanted the group to reunite for 100 concerts and cash in on a recent revival of several of their hits.
Anderson and bandmate Bjorn Ulvaeus both say the recent reincarnation of their music has been successful because the group never reunited.
"We have never made a comeback," Ulvaeus told the paper. "Almost everyone else has. I think there's a message in that."
To put this $1 billion figure into context, the Beatles - arguably the biggest band ever - were 'only' offered $30 million in the mid-'70s to reunite. They chose to not take up the offer.
We remained impressed by ABBA's restraint - although we like the sound of them recording a new song…!
2014 is the 40th anniversary of ABBA's win at the Eurovision Song Contest. Watch their performance: