Deluxe Editions Of ABBA Recordings Updated
4 April 2014, 00:00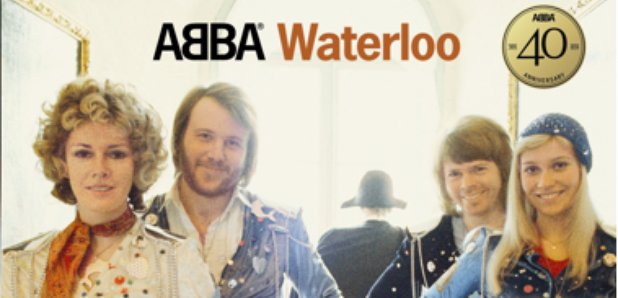 2014 marks the 40th anniversary of ABBA's memorable win at the Eurovision Song Contest in Brighton. There's little doubt that their entry, Waterloo, is one of the most successful Eurovision winners of all time.
The Eurovision Song Contest launched ABBA's career – and what a career it was! In 1974, the foursome went on to conquer the charts worldwide, with Waterloo topping the charts across Europe as well as reaching the top ten in the United States and Australia.
As with all anniversaries these days, there's a chance for you to get your hands on a Deluxe Edition of the album Waterloo (originally released in 1972) and a 7" limited edition picture disc of the single. The album has been expanded to include 8 bonus tracks plus a DVD of rare and previously unreleased television material.
Here's a little fact for you - did you know that ABBA still sell over 2 million albums a year? That's pretty impressive!
Watch ABBA's music video for Waterloo below: