Are Adele And Lady Gaga Working Together On New Album?
22 January 2015, 09:48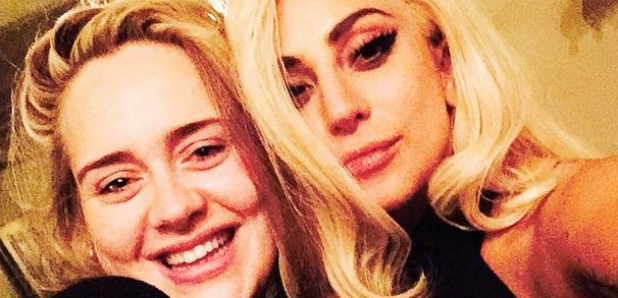 As Adele poses for a selfie with Lady Gaga, does this mean they are making music together?
Adele has posed for a selfie with Lady Gaga, sparking further rumours that the pair are working on music together.
In the picture, posted on Gaga's Instagram account, Adele was sporting a huge grin as she cuddled up to Gaga in what appeared to be Gaga's home in LA.
The 26-year-old singer is currently in the US working on her third album.
Gaga caption the selfie with"Nothing like a Wednesday night bro-down with the beautiful Adele"
Wondering what we can expect from Adele's new album? Here's what we think.
Watch Adele's music video for 'Rolling In The Deep' below: