Adele's James Bond Theme For Skyfall Set To Premiere This Week
1 October 2012, 18:45 | Updated: 21 March 2014, 10:42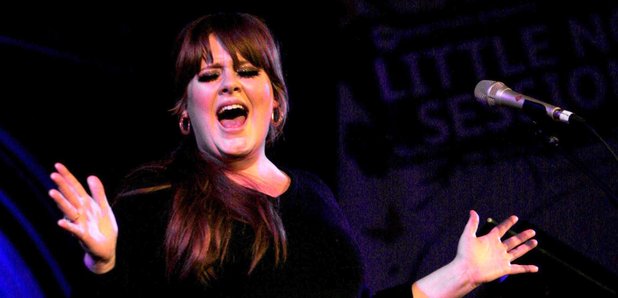 Adele's James Bond theme tune 'Skyfall' is set to debut on Friday (October 05) at 0:07 hours
Adele's theme tune for the forthcoming James Bond film Skyfall will debut on Friday (October 05), it's been announced.
In a tribute to Bond's agent number, the song will air at 0.07hrs, on her official website.
Earlier today, following months of speculation, Adele confirmed she has written the new James Bond theme tune earlier today (October 01).
The mega-star took to her Twitter account to post a picture of a copy of the lyrics with her name next to the track.

The photo sees her hand on top of the front cover with her long-time collaborator Paul Epworth also on the credits for the song 'Skyfall'.
The artwork for 'Skyfall' has also been unveiled, showing Adele's face behind Daniel Craig's James Bond.
The cover for 'Skyfall':
Skyfall (the film) is due to be released on October 26 and will once again see Daniel Craig on the role of James Bond.
Adele has been out of the limelight since announcing her pregnancy with her first child to boyfriend Simon Konecki. She was also recently forced to deny reports that she had married in secret this summer.