Adele 'In Talks To Headline Glastonbury'
18 February 2015, 12:12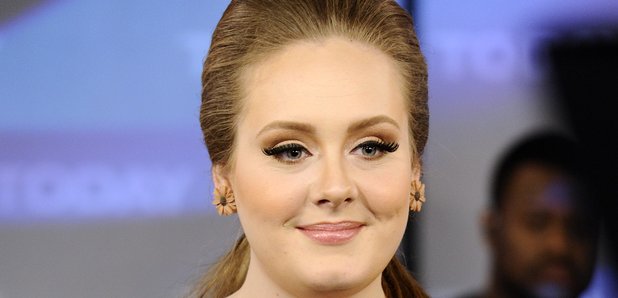 Adele is rumoured to be in talks to take a headline slot at the 2015 Glastonbury festival.
The performance would spark the return of the singer, who has previously refused to perform because "she doesn't do festivals". Now, a source from the festival's camp has told the Daily Mirror that this could change – but only for Glastonbury.
"'Most of the acts have been booked for Glasto but Michael and daughter Emily Eavis are still trying to get Adele for Saturday night," a source told the newspaper. ''She has been on their wishlist for a few years now. Negotiations are ongoing but this is the closest they have got to signing her."
''Several bands that have been booked for Saturday have been told they could be performing before her," they added. It's created quite a buzz.''
A spokesperson for the festival responded: ''We look forward to announcing the line-up in the late spring."
If Adele does perform at the festival, it will be her first live performance since 2011. She is currently working on her long-awaited third album.
Fleetwood Mac have confirmed that they will not be performing, despite it being a Glastonbury rumour.
Lionel Richie is currently the only act confirmed, although there are more rumours that the likes of Elton John and Prince will appear.
Glastonbury 2015 festival takes place 24 - 28 June 2015.
Watch Adele's music video for smash hit 'Someone Like You':