Adele To Record 'Spectre' Theme?
1 June 2015, 14:24 | Updated: 1 June 2015, 14:35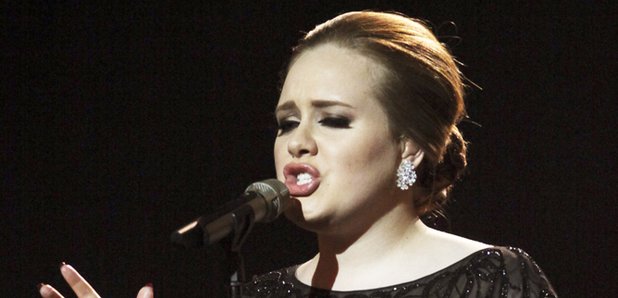 Rumours are circulating that the 'Skyfall' singer has recorded a second James Bond theme song.
We love a good Adele rumour as much as the next person and this is a juicy one - she's set to make film history, by becoming the first singer to record the theme song for two consecutive 'James Bond' films.
The 'Someone Like You' superstar is reportedly going to record the theme song for 'Spectre', which is released later this year.
According to the Daily Star, Adele has already recorded the film's theme song. A source told the newspaper: "Adele was just one of a few artists asked to write and record the title track for Spectre.
"It is huge pressure for her after the unbelievable success of Skyfall. To anyone else it would be a poisoned chalice but if anyone can pull it off it is Adele."
Adele's 'Skyfall' sent the singer's fame to a whole other level, winning her an Oscar, a Golden Globe and a Grammy.
We have been awaiting Adele's new album with impatient breath and she's certainly taking her time with her third release. She has been working with a number of talented artists, including Phil Collins and Diane Warren.
Listen to Adele's 'Skyfall' below: