Will Adele's 2015 Album Be More 'Pop-Focused'?
3 December 2014, 12:58 | Updated: 3 December 2014, 13:20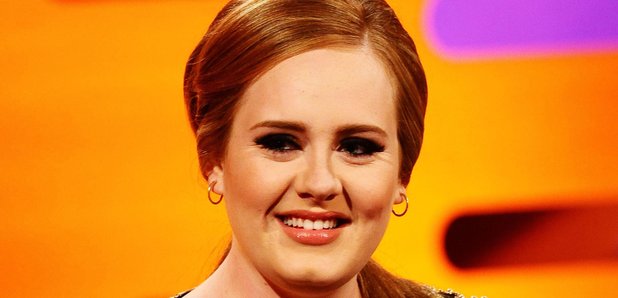 Adele is reportedly considering a 'pop-focused' album.
Adele's future album, expected in 2015, has been a source of numerous rumours in recent months, with fans desperate for her to release something new.
It has now been reported that Adele's next album will have more of a 'pop sound' after the 'Rolling in The Deep' star recruited the help of US producer Greg Kurstin.
Kurstin has previously produced stars including Lily Allen, Ellie Goulding and Kelly Clarkson. Is it time for Adele to record something upbeat, we hear you cry?
"Greg's a genius and one of the powers behind many pop hits," an insider told the newspaper.
"But it's a huge surprise he's working with Adele because it suggests she's considering taking a much more pop-focused direction for her new record.
"She's also had some serious concerns about the quality of her new album, so this is an indication that she wants a proven hit-maker on board.
"She knows the whole world is waiting for her new music and wants it to be perfect."
It would be quite a change of direction for Adele, who has also recently been linked to Damon Albarn. She is known to be working with Ryan Tedder from OneRepublic but a working relationship with Phil Collins didn't come into fruition, after the Genesis singer dubbed her a "slippery little fish".
Whatever happens, we can't wait to hear Adele's new album in 2015!
Watch Adele's 'Rolling In The Deep' video below: