Adele 'Planning World Tour'?
26 January 2015, 10:22 | Updated: 26 January 2015, 10:23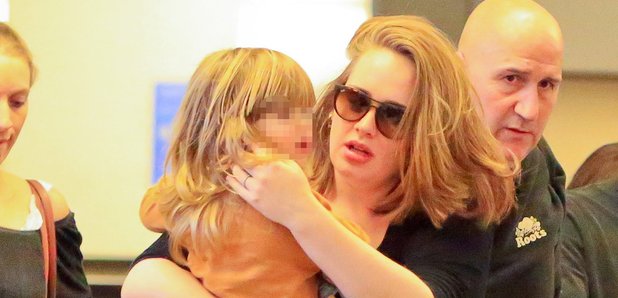 Adele is reportedly planning to tour the world in 2016.
The 26-year-old singer has been keeping a low profile since giving birth to son Angelo in October 2012.
However, it has now been claimed that she's preparing for a world tour in 2016.
"Adele took time off to be a mum and she loves it, but now Angelo is a bit older, she's ready to get back out there,' a source told The Mirror.
This will be a proper world tour, to all corners of the globe."
Apparently the 'Rolling In The Deep' singer wants to have son Angelo with her as she travels and has supposedly hired two nannies to stay with him whilst she performs on stage.
Rumours of Adele's third studio album have been brewing for months and it remains unclear whether it will arrive this year or in 2016.
Late in 2014, it was reported Adele and Lady Gaga are working on a duet and earlier this week, Gaga fuelled the flames by posting a picture of her with Adele on Instagram.
So, what can we expect from Adele's new album?
Watch Adele's music video for 'Someone Like You' below: