Adele's baby name revealed?
24 January 2013, 10:00 | Updated: 21 March 2014, 10:40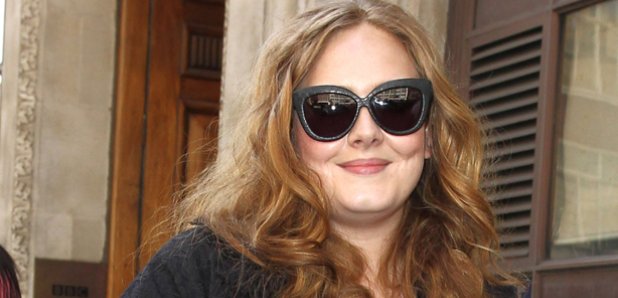 It looks like Skyfall singer Adele may have unintentionally revealed her baby's name.
Adele has so far remained tight-lipped about any details regarding her new born son, but we may now have a clue about his name.
The singer was spotted out shopping for baby clothes in Los Angeles this week wearing a gold necklace with the name 'Angelo' on it.
The necklace has sparked speculation that Angelo must be the name of her first child, who was born at the start of October last year.
A source then told The Sun:
"Those close to Adele have been told the baby is called Angelo. We're not sure of the significance of the name.
"She's wanted to keep it quiet, but it was always going to come out sooner or later. Wearing an 'Angelo' necklace not only backs up what is being said, it suggests she's not worried about people finding out."
Adele has been so protective over her baby's name that she didn't register his birth within the 42 day legal limit, paying a fine because of it.
What do you think of Angelo? And do we really care what Adele's called her child?! Watch the official lyric video to Skyfall below.