Adele and Robbie Are 'Played Most At Funerals'
15 October 2012, 14:14 | Updated: 21 March 2014, 10:39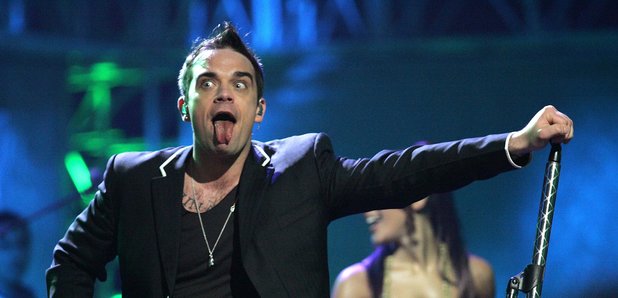 Adele and Robbie Williams are among the most popular acts played at funerals, according to a report
Adele and Robbie Williams are among the most popular acts played at funerals, according to a report.
Williams's 'Angels' and Adele's 'Someone Like You' are both listed among the favourite songs to play at a funeral in a poll by Co-operative Funeralcare.
Williams took fifth position on the chart, while Adele placed at number 22 less than two years after its release.
Frank Sinatra's 'My Way' topped the chart for a seventh consecutive year with 15% of the vote, Sarah Brightman and Andrea Bocelli's 'Time To Say Goodbye' came second and Bette Midler took third with 'Wind Beneath My Wings'.
The top 20 pop songs requested at funerals in 2012 are below:
1. Frank Sinatra – 'My Way'
2. Sarah Brightman/Andrea Bocelli – 'Time To Say Goodbye'
3. Bette Midler – 'Wind Beneath My Wings'
4. Eva Cassidy – 'Over the Rainbow'
5. Robbie Williams – 'Angels'
6. Westlife – 'You Raise Me Up'
7. Gerry & the Pacemakers – 'You'll Never Walk Alone'
8. Vera Lynn – 'We'll Meet Again'
9. Celine Dion – 'My Heart Will Go On'
10. Nat King Cole – 'Unforgettable'
11. Tina Turner – 'The Best'
12. Whitney Houston/Dolly Parton – 'I Will Always Love You'
13. Monty Python – 'Always Look on the Bright Side of Life'
14. Luther Vandross – 'Dance With My Father'
15. Louis Armstrong – 'Wonderful World'
16. Daniel O'Donnell – 'Danny Boy'
17. Eva Cassidy – 'Fields of Gold'
18. Righteous Brothers (and various) – 'Unchained Melody'
19. Westlife – 'Flying Without Wings'
20. Eva Cassidy – 'Songbird'
What song do you want played at your funeral? Let us know via the comment box below.