Aretha Franklin Files $10 Million Law Suit
17 April 2014, 14:27 | Updated: 17 April 2014, 14:50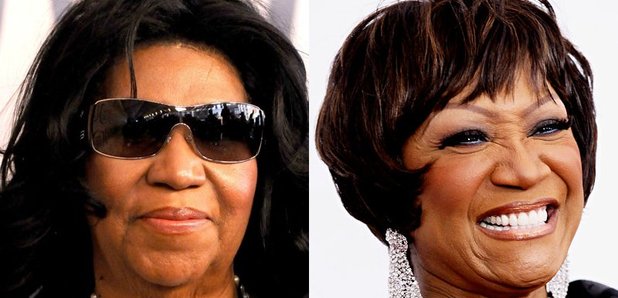 Earlier in the week, satire website Nerd News published a blantantly fake news story about Aretha Franklin and Patti Labelle getting into a fistfight. Yeah, sure.
The fake story said Labelle had been arrested and charged with assault and battery on Franklin explaining that "The singers were in Atlanta for an R&B/Soul concert on March 20th when they ran into each other backstage. Labelle was still fuming from a recent run-in with Franklin at the White House for the 'Women of Soul' concert. While Aretha Franklin was making her way to the stage, Labelle extended her hand to greet the 'Respect' singer, when she threw epic shade in an effort to avoid her. The two exchanged obscenities after the event and parted ways."
Unfortunately some people (including other news outlets) missed the disclaimer at the bottom of the page of it being satire and published it as fact.
Franklin issued a statement that said "I've never heard anything crazier-regarding myself and Patti allegedly fighting on March 20, in Atlanta. On March 20, I was in New York City readying for my birthday patty (Sorry. LOL. Laughing at my typo error). I meant PARTY, which we all had one fabulous time. Patti and I are cool and we always have been. I enjoyed her at the White House. Classic Patti."
On Wednesday, it was believed that Franklin filed a $10 million defamation of character lawsuit against the site. She has also issued a further statement saying "The stories were not presented as satire or humor. It was presented as a serious news story intended to depict me in a slanderous and derogatory way-defamation of character."
If there's one thing we know, it's that we wouldn't bet against Franklin winning - she's one of music's top divas, after all.
Watch Aretha Franklin perform one of her classic songs, I Say A Little Prayer: