Aretha: "I'd Love To Do Something With Stevie And Smokey"
22 October 2014, 13:50 | Updated: 22 October 2014, 14:02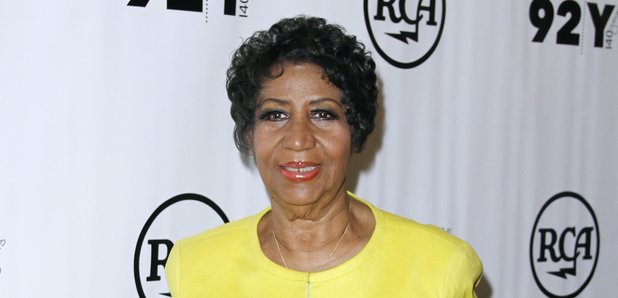 Aretha Franklin thinks it's "ridiculous" that she hasn't collaborated with Stevie Wonder and Smokey Robinson.
The legendary soul singer is currently promoting her latest album Aretha Franklin Sings the Great Diva Classics, a compilation of covers.
According to a recent interview, there are still a few things the 72-year-old diva hopes to achieve.
"I'd love to do something with Stevie [Wonder], I'd love to do something with Smokey [Robinson], and it's ridiculous after all these years that we have not done something together."
As part of her new album, Aretha covers Adele's song Rolling in the Deep. Aretha revealed what attracted her to the song.
"I'd seen one of her promotional pieces. I love that song, I love that hook," she gushed.
Other classics on the album include a mash-up of Chaka Khan's 'I'm Every Woman' and Aretha's 'Respect', Alicia Keys' 'No One' and 'Midnight Train to Georgia', originally by Gladys Knight & the Pips. Speaking about the album's potential success, Franklin said:
"People make the final decision. You can love it in the studio but the people make the final decision. You never know whether they will like it or not."
Listen to Aretha Franklin's cover of 'Rolling In The Deep' below: