Aretha Franklin 'Suing Biography Author'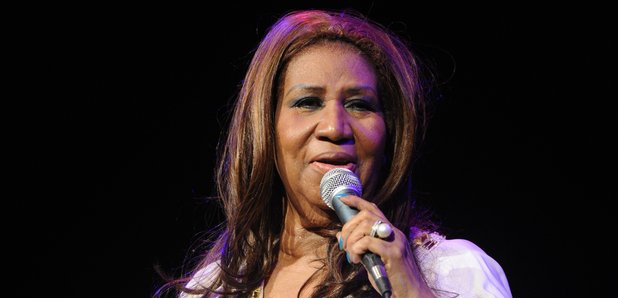 Aretha Franklin allegedly wants to sue an author who wrote an unauthorised biography about her.
The 72-year-old soul diva has had a hugely successful career and wrote a personal memoir about it in 1999 called From These Roots. However, she is reportedly unimpressed that the same writer who helped her with that memoir has now written a revealing book of his own called Respect.
She is apparently "enormously upset by the book," according to an insider for entertainment site Page Six. David Ritz was Franklin's former ghostwriter, meaning he likely had intimate and detailed knowledge of her life. He has allegedly used this to pull together his own novel, which he claims makes use of material that wasn't used in the original memoir.
In the book, Ritz claims Franklin's tours were known as the 'Sex Circus' and that there were 'men-and-men and women-and-women hookups.'
Ritz also quotes singer Etta James in his book.
"I can understand Aretha not wanting to talk about that,' he quotes the songstress as saying. 'Who wants to admit that you're praising the Lord at the 8 p.m. service and servicing some drop-dead gorgeous hunk of a singer an hour later? Aretha and I started out before we were teenagers. We wanted to experience it all. I wouldn't use the expression sexually active, I'd say sexually overactive."
This week Aretha made her negative feelings about Ritz's book clear. She indicated she would be seeking legal recourse over what she considered to be 'defamation'.
"There's a very trashy, trashy book on the street. It's lies, lies, lies and then more lies," she told the Detroit News. "I'm talking to a criminal attorney. If this isn't defamation, I don't know what would be."
Ritz has defended himself in a statement to Page Six. He claims his intent was to pay 'homage' to Aretha.
"I spent 25 years researching Respect,' he told the publication. "I see my book as an homage to Aretha's artistic genius and an empathetic portrait of a woman who has survived and thrived in the complex culture of show business."
The Queen Of Soul is is currently promoting her new album, Aretha Franklin Sings the Great Diva Classics. On the album, she performed a version of Adele's Rolling In The Deep – watch a live performance below: