Your Top 10 Beach Boys Songs
6 February 2014, 12:18 | Updated: 21 March 2014, 10:45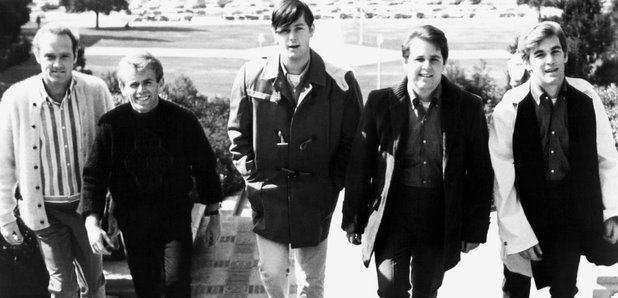 In celebration of Brian Wilson's 70th birthday, we asked you to vote for your favourite Beach Boys song. We've counted the votes and can reveal the top 10, as chosen by you!
10. Help Me Rhonda
Elaine Millward, Birmingham - "It's just a lovely tune!"
9. California Girls
8. I Can Hear Music
Paul Townsend, Stoke-on-Trent - "It reminds me of when I was a child. I love to listen to the Beach Boys, I don't think they had a bad track."
7. Don't Worry Baby
Anthony Hornby, Birkenhead - "This is such a beautiful song which holds some wonderful memories and the harmonies are pitch perfect - all of their songs are brilliant."
6. Cotton Fields
Brendan Connelly, Goole - "This is my favourite song as when I went to see the beach boys in the 70s in Wembley Arena, I was 13 maybe 14 and what a day out, John who is my uncle took me along as he is a fan all his life. That's why we're going again this year, and I can't wait - I still have it on 45 vinyl."
5. Lady Lynda
Lynn Barnden, Swanscombe - "Because it's a perfect love song and the music in this song is brilliant"
4. Heroes and Villains
Graham Burnett, Berwick-Upon-Tweed - "Love the Structure of the song. Sounds so simple, but is actually quite complex. Very similar to the Major and Minor chord changes of 'Good Vibrations'."
3. Then I Kissed Her
Dorothea Whitham, Lancashire - "This was the first Beach Boys song I heard when I was teenager age 13/14ish. I guess it was being played by a live band at our local Friday and Saturday night disco. I loved as soon as I heard it. The group was a bunch local boys called the ivory fashion. They were good too; I have since been a huge fan of the beach boys music."
2. Sloop John B
Elaine Millward, Birmingham - "When I was at work, we all used to sing along to this song, if it came on near home time."
1. God Only Knows
David Moyes, Darlington - "It combines beautiful harmonies with the Beach Boy sound -a perfect combination"
Watch your number one Beach Boys song, 'God Only Knows' below: