Abbey Road Beatles Photos Up For Auction
16 October 2014, 09:55 | Updated: 16 October 2014, 10:07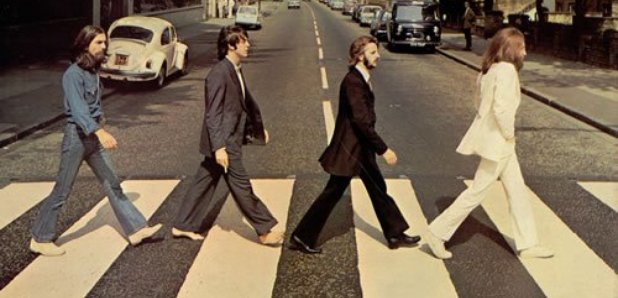 Six photographs that weren't used for the iconic Beatles Abbey Road album cover are set to go up for auction.
Taken by Iain MacMillan, a friend of Yoko Ono, they were taken within ten minutes and the fifth image out of six shots was eventually picked by Paul McCartney, which went on to become the iconic album cover we all know.
The other five shots featuring the band at different stages of crossing the road are up for auction.
"They are incredibly rare," said Sarah Wheeler from Bloomsbury Auctions. "I've spoken to other music dealers and no one has been able to find a complete set on the market for at least 10 years."
Also included is a photo of the Abbey Road sign, which was used for the back cover. Apparently MacMillan isn't a fan of the photo, due to the shot being obscured by a girl in a blue dress.
Listen to 'Here Comes The Sun' by The Beatles below: