Abbey Road's iconic Beatles zebra crossing is finally repainted as no-one's currently using it
27 March 2020, 14:36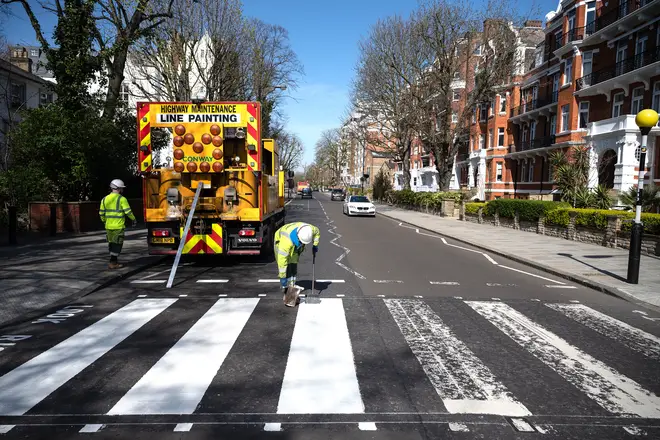 A highways maintenance team has taken advantage of the COVID-19 coronavirus guidelines for people to stay indoors and re-painted the iconic Abbey Road crossing in London.
The famous crossing is usually swamped with tourists, but this week the street has largely been quiet.
The Beatles made the pedestrian crossing famous after having photographs taken on it in 1969 for their album cover.
The pedestrian crossing was designated a site of national importance by the British government in 2010.
Click here for the latest coronavirus advice from the NHS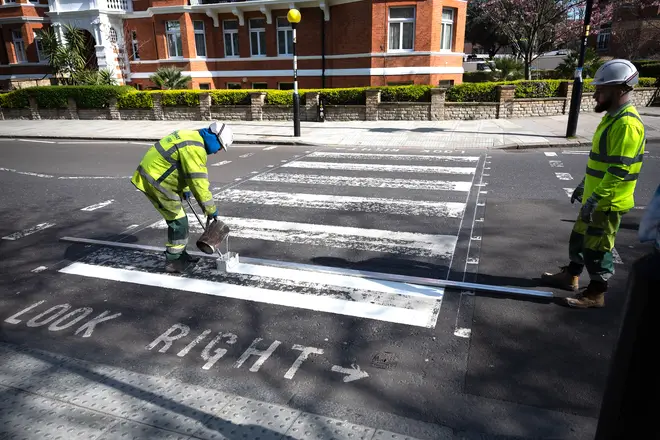 This means it can only be altered with the approval of the local authorities which would make a decision based on the site's historic significance, function and condition.
John Penrose, Minister for Tourism and Heritage said in a statement at the time: "This London zebra crossing is no castle or cathedral but, thanks to the Beatles and a 10-minute photoshoot one August morning in 1969, it has just as strong a claim as any to be seen as part of our heritage."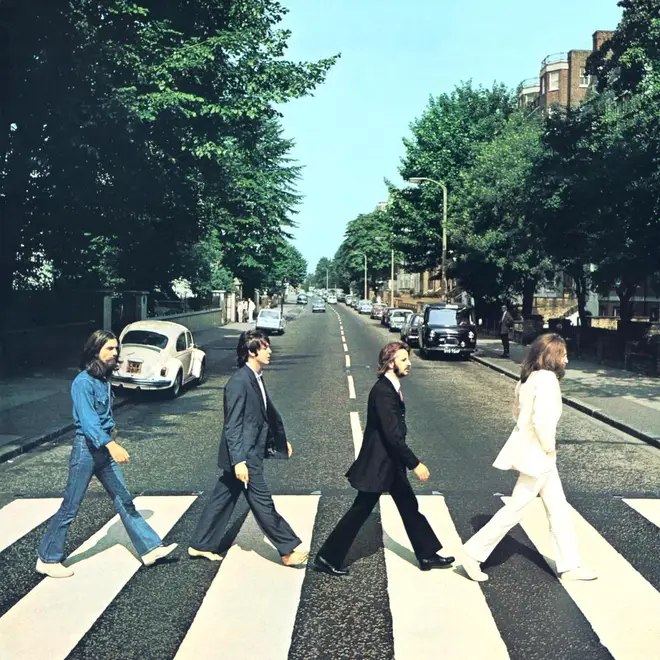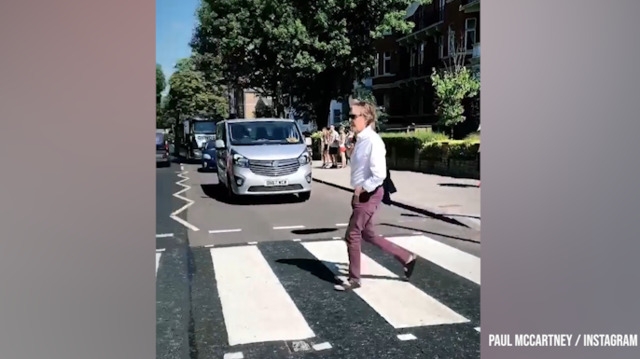 Paul McCartney Recreates Iconic Abbey Road Cover
The Abbey Road album celebrated its 50th anniversary last year, with fans flocking to the zebra crossing for a big celebration.
Paul McCartney and Ringo Starr also reunited at Abbey Road studios for a party celebrating the anniversary.