George Harrison's Childhood Home Sells For £156k At Auction
21 October 2014, 09:04 | Updated: 21 October 2014, 09:07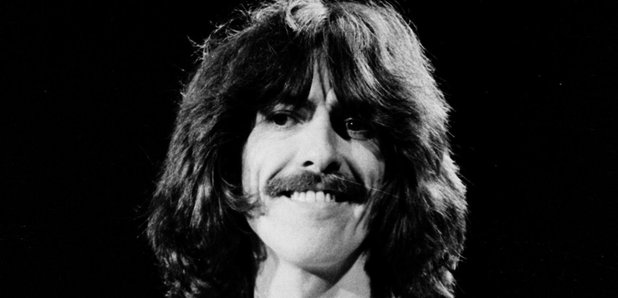 The former childhood home of Beatles' star George Harrison has sold for £156,000 at auction - to a bidder who tried to buy John Lennon's home last year.
The modest three bedroom mid-terrace is where George, Paul McCartney and John Lennon held some of their first rehearsals before achieving worldwide success as the Beatles.
George lived at 25 Upton Green in Speke from the age of six, when his parents Harold and Louise moved into the council house in 1949.
The family remained there until the early 1960s and it was during George's final years at the house that he met Paul and John.
The property went under the hammer at the Cavern Club last night.
Beatles fan Jackie Holmes was the lucky bidder. She said to the newspaper Liverpool Echo: "I'm absolutely thrilled. This was the house where the Beatles rehearsed and now I own it. I missed out on John Lennon's house last year, so this is just a dream come true.
"This has got more historical importance, this is the rehearsal house, this is the house that George was a Beatle in and I'm just absolutely made up to have this property.
"I wanted to pay around the £150,000 figure, at that price it's double what a house in that area is, I've paid an awful lot for an ex-council house but I'm very happy.
"I can't tell you how happy I am right at this moment, I've been a real fan now for about 30 odd years, I've collected Beatles memorabilia. I've seen George Harrison live at the Albert Hall. Basically I've seen all the Beatles live accept for John sadly, so to own an ex-house of theirs with an historical connection is just fantastic."
The sale comes after John Lennon's former childhood home in Wavertree sold at auction for nearly half a million pounds in October 2013.