Jackets Worn By Beatles Sell For £50,000 Each
23 March 2014, 14:15 | Updated: 23 March 2014, 14:20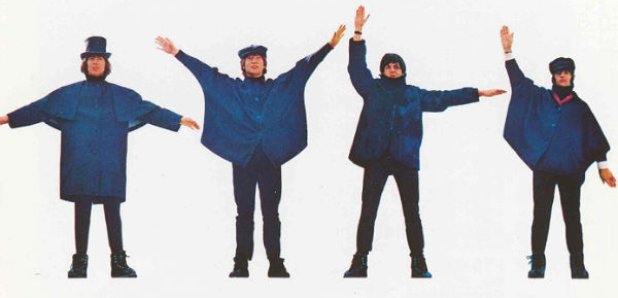 Jackets worn by George Harrison and Ringo Starr while filming the classic Beatles movie Help! have sold for more than £50,000 each at auction.
At the same auction, a 1907 Bechstein Concert Grand piano used during filming by Paul McCartney and John Lennon to compose the title track 'Yesterday' also fetched £57,000.
Harrison's jacket drew £54,000, while the one worn by Starr sold for an incredible £61,100. Both items went to UK collectors. The jackets were worn throughout the five days of filming in the Alps and also featured on the album cover of the soundtrack.
The auction included the sale of more than 200 lots of rare Beatles' memorabilia at the Adelphi Hotel in Liverpool and brought in a massive £264,375. It was held to coincide with the 50th anniversary of the release of The Beatles' number one hit Can't Buy Me Love.
Watch The Beatles perform Help below: