Liverpool Set To Mark Beatles Album Anniversary With Huge Festival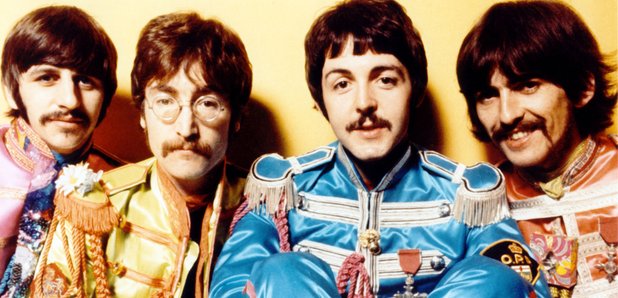 The Fab Four's hometown is pulling out all the stops to celebrate the 50th anniversary of one of their most incredible albums.
'Sgt. Pepper's Lonely Hearts Club Band' was released on June 1st 1967 and features classics like 'When I'm Sixty-Four' and 'A Day In The Life', as well as perhaps the most famous album cover ever.
Liverpool is marking the album's anniversary with 13 events - one for every song on the album - that will take place across the city from May 25th to June 16th.
The events are split up into two sides, just like the original vinyl release.
Side One
1. Sgt Pepper's Lonely Hearts Club Band - The premiere of 'Pepperland' by Mark Morris Dance Group, which is inspired by Beatles songs.
2. With A Little Help From My Friends - Turner Prize winning artist Jeremy Deller will unveil two pieces related to the song.
3. Lucy In The Sky With Diamonds - A pyrotechnic and light show from French outfit GroupeF and American musician Scott Gibbons.
4. She's Leaving Home - A youth theatre company will take over people's living rooms with a show about homes.
5. Fixing A Hole - US artist Judy Chicago will unveil a huge mural painted on Great Howard Street.
6. Being For The Benefit Of Mr Kite - An event at Aintree Racecourse featuring thousands of local people, performers and musicians.
7. Getting Better - An audio-visual show by DJ Spooky.
Side Two
8. Within You Without You - Indian musicians will perform in St George's Hall.
9. When I'm Sixty-Four - 64 choirs will all perform the song together.
10. Lovely Rita - A 300-piece brass band will be led up Hope Street by cabaret performer Meow Meow.
11. Good Morning Good Morning - Arts venues will open their doors at day break.
12. Reprise - A special performance by a surprise artist at a secret venue.
13. A Day In The Life - The premiere of a documentary about the festival.
Mayor of Liverpool Joe Anderson said: "Sgt Pepper pushed creative boundaries and we want to do exactly the same."
A fantastically creative celebration for the city's favourite sons!