45 Years Ago: The Beatles' 'Let It Be' Album Released
7 May 2015, 10:34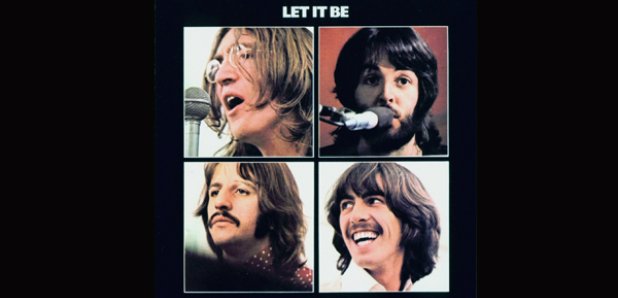 As the Beatles' album 'Let It Be' celebrates its 45th anniversary, we take a look back at the making of the record.
On May 08, 1970, The Beatles released their album 'Let It Be'. As its celebrates its 45th anniversary, we take a look back at the making of the record.
After a difficult few years, which included the Fab Four's release of 1968 'White' album, it was hoped that the recording of 'Let It Be' would the group back together. But nothing's that easy, is it?
The initial sessions didn't go to plan: George Harrison quit and they didn't enjoy television cameras documenting their collapse. So, in true Beatles fashion, they performed an impromptu concert on the roof of Apple's headquarters and essentially went their separate ways.
It was then left to engineer Glyn Johns to build an album out of the hours of tapes they had recorded.
The album was supposed to be released in July 1969 with the title 'Get Back' but given the mess The Beatles were in, the project was shelved.
A year after the Beatles gave Johns the tapes, they passed them on to producer Phil Spector. Interesting, late last year, Glyn Johns said in his book Sound Man, "I was disappointed that Lennon got away with giving it to Spector, and even more disappointed with what Spector did to it. It has nothing to do with The Beatles at all. 'Let It Be' is a bunch of garbage. As I say in the book, he puked all over it. I've never listened to the whole thing, I've only listened to the first few bars of some things and said, 'Oh, forget it.' It was ridiculously, disgustingly syrupy." Strong words!
Nevertheless, the newly retitled 'Let It Be' was released on May 08, 1970, as the group's final album. Paul McCartney had left the band a month earlier and has said in the past that he hated the album.
Unsurprisingly, the album went to number one, as did its singles, 'The Long and Winding Road' and title track 'Let It Be'.
What do you think of The Beatles' 'Let It Be' album? Let us know via the comment box below.