Yoko Ono: 'Ringo Starr Was The Most Influential Beatle'
20 April 2015, 13:46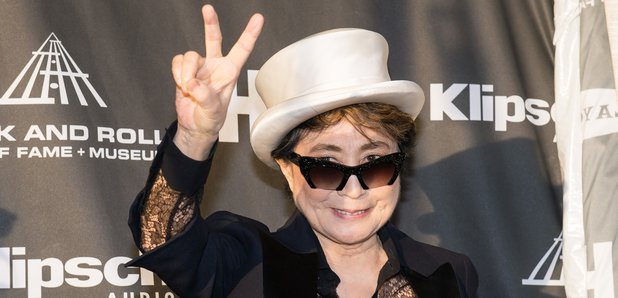 Yoko Ono has claimed that Ringo Starr was the most influential Beatle.
The artist and widow of John Lennon made the comment backstage at the Rock and Roll Hall of Fame on Saturday (April 18), where Starr became the last member of the group to be inducted as a solo artist.
"No-one is probably going to believe it but he was the most influential Beatle," Ono told Rolling Stone.
The 82-year-old paid tribute to the drummer, saying he "embodies peace and love"
"John would go up and down and all that, but Ringo was always just very gentle," she said. "And he really believed in peace and love."
Ono added that she was puzzled by Starr only now being inducted, saying: "For some reason John got it, then George got it, then Paul got it. So why didn't they think about Ringo?"
Starr joked about being the last Beatle to receive the honour during his acceptance speech, after being presented with the award by his former bandmate Sir Paul McCartney.
"It's a great honour to be inducted into the Rock and Roll Hall of Fame," he said.
"I was doing the press and they're all saying, 'Well, why did you wait so long?' It has nothing to do with me. You have to be invited. But anyway, apparently I'm invited and I love it."
Listen to Ringo Starr's latest song, Postcards From Paradise below: