Singer Billy Joel To Receive Gershwin Prize For Popular Song
23 July 2014, 08:18 | Updated: 23 July 2014, 16:21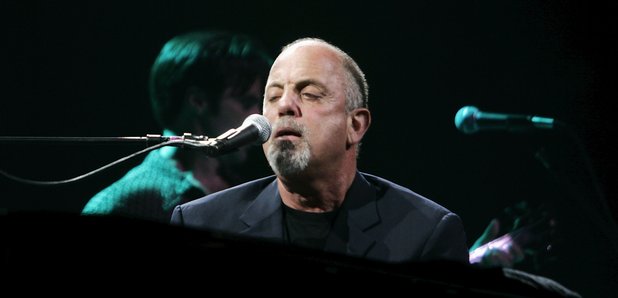 Award-winning singer-songwriter Billy Joel is set to receive the Gershwin Prize for Popular Song.
The 'Piano Man' will the sixth recipient of the prize.
Awarded by the US Library of Congress, it honours individuals for their lifetime achievement in popular music.
Joel was praised for being "a storyteller of the highest order".
"There is an intimacy to his songwriting that bridges the gap between the listener and the worlds he shares through music," Librarian of Congress James H Billington said.
Previous recipients of the award are Carole King, Stevie Wonder, Sir Paul McCartney, Burt Bacharach and Hal David and Paul Simon.
Joel has won multiple Grammy Awards over his 50-year career; he was presented with a Grammy Legend Award in 1990 and was inducted into the Rock and Roll Hall of Fame in 1999.
"The great composer, George Gershwin, has been a personal inspiration to me throughout my career," Joel said.
"The Library's decision to include me among those songwriters who have been past recipients is a milestone for me."
He will receive the prize in Washington DC in November and be honoured in a series of events.
Watch Billy Joel perform 'Just The Way You Are' below: