Billy Joel Given Kennedy Center Honors
10 December 2013, 10:51 | Updated: 21 March 2014, 10:46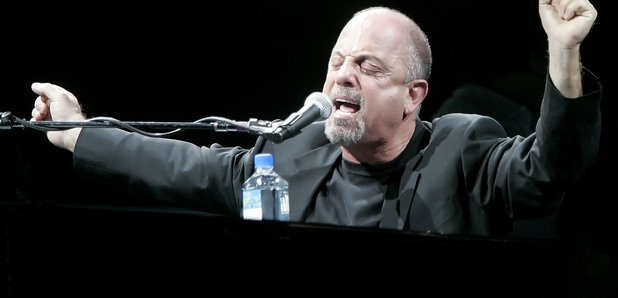 Billy Joel was one of the five recipients of this year's Kennedy Center Honors.
Actress Shirley MacLaine, composer Herbie Hancock, guitarist Carlos Santana and opera singer Martina Arroyo were also recognised for their achievements by President Barack Obama at the White House on December 8.
Singer Joel described the honour as "a little overwhelming". He said: "This is coming more from my country than just people who come to see me."
The ceremony was held ahead of a concert at the Kennedy Center for the Performing Arts, which included Kathy Bates paying tribute to Oscar winner MacLaine.
MacLaine and brother Warren Beatty - who was honoured in 2004 - are the only siblings to win a Kennedy Center prize.
President Obama said: "The diverse group of extraordinary individuals we honour today haven't just proven themselves to be the best of the best.
"Despite all their success, all their fame, they've remained true to themselves and inspired the rest of us to do the same."