Stevie Wonder And Billy Joel Honoured As Musical Icons
18 November 2014, 10:09 | Updated: 18 November 2014, 10:14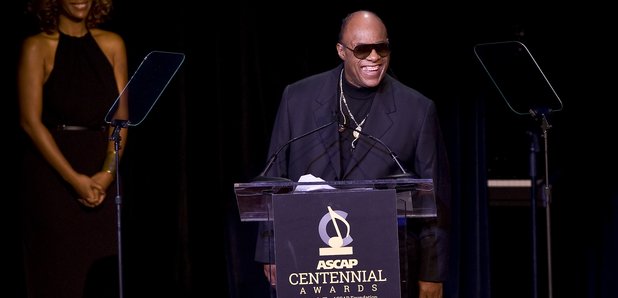 Stevie Wonder gave an emotional speech and Billy Joel performed his classic number 'New York State of Mind'.
Stevie Wonder gave an emotional speech that silenced the crowd and and Billy Joel performed his classic number 'New York State of Mind' last night (November 17).
The ASCAP Centennial Awards honoured the musical icons at a gala in New York City.
"It is an amazing world when you think about writing songs and talking about things when people say, 'How can you write about that and you can't see them?' But the reality is seeing is feeling them; feeling them is in the spirit," said Wonder, 64.
"You hear (about) pictures about how someone looks and you write songs like 'Isn't She Lovely' — a song I wrote about my first child, Aisha," he continued.
"You write songs like 'If It's Magic' because you say, 'What is the most magical thing in the world?' And the most magical thing I see in the world is love."
Wonder closed the night, singing his biggest hits including 'Superstition.'
Motown founder Berry Gordy paid tribute to Wonder. Instead of saying positive things about the icon - because he said he has done it repeatedly at other events - he told the crowd some of Wonder's flaws. He said the piano player was a "lousy driver" and that his "golf game sucks." He also said Wonder was consistently late, explaining that his seminal 1976 album, "Songs in the Key of Life," came two years behind schedule. He later said the album was the "key in Motown's life."
Wonder was just one of the musicians to be honoured on Monday. Sting stunned the audience with a performance of Joel's 'Big Man on Mulberry Street' - ending with a high note that even left Joel impressed.