Debbie Harry: "Blondie Are A DIY Group"
15 September 2014, 14:46 | Updated: 15 September 2014, 14:50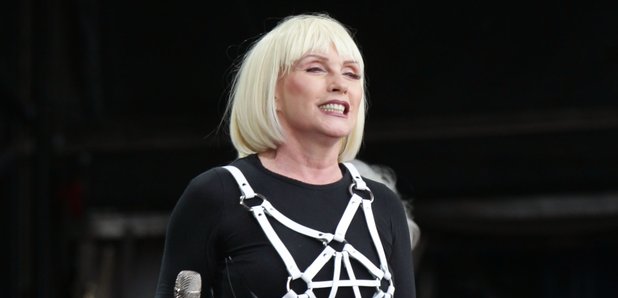 Debbie Harry says Blondie is a "do-it-yourself" kind of band.
The Blondie icon, known for hits such as 'Heart Of Glass' and 'Call Me' has been lead singer of Blondie since 1974.
"You're talking about a totally different level of being part of the industry," Debbie explained to the Metro about how she handles gigs compared to contemporary stars. "I don't travel with six bodyguards. I don't have an assistant. I don't have hair and make-up people. We're a do-it-yourself operation. We're very home-grown and very tight. It's totally different.
"I don't have a bunch of side men and a music director someone has hired and teaches them the songs, and then five hours later I walk on stage and sing them. It's a totally different thing."
Comparing her entourage to Rihanna's, Debbie revealed she actually prefers to handle her own luggage over someone else being responsible for it.
"[Rihanna's] a stumbler, she falls a lot.
"I have had some weird experiences when I have given my stuff to people and they've lost it. I'm just taking care of business," she explained.
On the subject of musicians such as Miley Cyrus and Lady Gaga, the platinum blonde star dubbed them "show girls".
However 69-year-old Debbie doesn't see that as a negative thing, and actually admires what today's music stars are doing.
"I do appreciate the fact that Gaga is a real musician and I really adore that about her," she smiled.
"And I love Gwen [Stefani]. I like them all. I don't really have anything against any of them because I don't really know them as people. I know them through their music and persona."
Watch Blondie's music video for 'Call Me' below: