Debbie Harry Wants To Work With Kanye West
7 November 2014, 11:17 | Updated: 7 November 2014, 11:20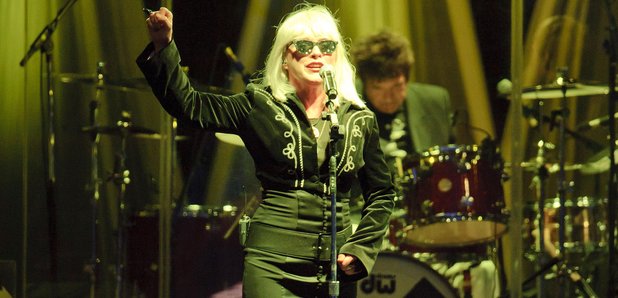 Blondie star Debbie Harry would like to collaborate with rapper Kanye West.
The 69-year-old Blondie legend thinks the 37-year-old rapper-and-producer is an incredibly talented musician. Harry has confirmed that they have discussed potentially making music together in the future.
"I spoke to him on the phone and he seemed so normal and easy to talk to. He didn't seem like a jerk at all,' she told newspaper The Mirror.
Harry also said she knew she wanted to work with him after hearing the song he recorded for a 2009 episode of Family Guy spin-off, The Cleveland Show.
"It was so cool, funny and smart. It was a silly, ridiculous refrain and Kanye made it cool. No Church in the Wild is insanely great, too.
"It was [US Vogue editor] Anna Wintour who put us together."
Before you start to get your hopes up, Harry isn't sure whether she and Kanye will be meeting in the recording studio together anytime soon.
"It would be fantastic to work with him, maybe one day" she said.
Watch Blondie's music video for 'Heart Of Glass' below: