Bruno Mars set to produce and feature in music-themed Disney film
7 February 2020, 11:37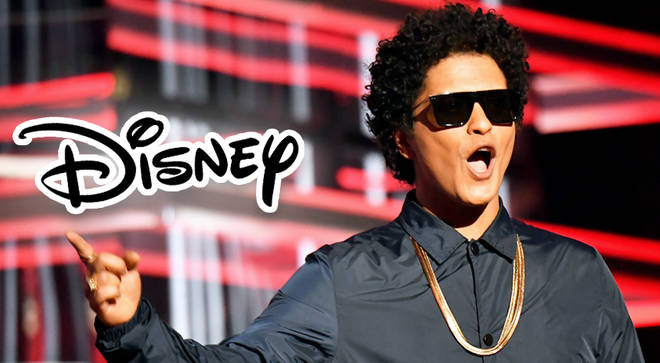 The 'Uptown Funk' singer will also write and perform the music for the upcoming movie.
Bruno Mars will be producing and starring in a music-themed Disney film.
The movie will feature new material from the American singer-songwriter, which he will write and perform in the film.
Major details of the film's plot are yet to be revealed – but it's set to be a theatrical, narrative feature film with an underpinning music theme, The Wrap reports.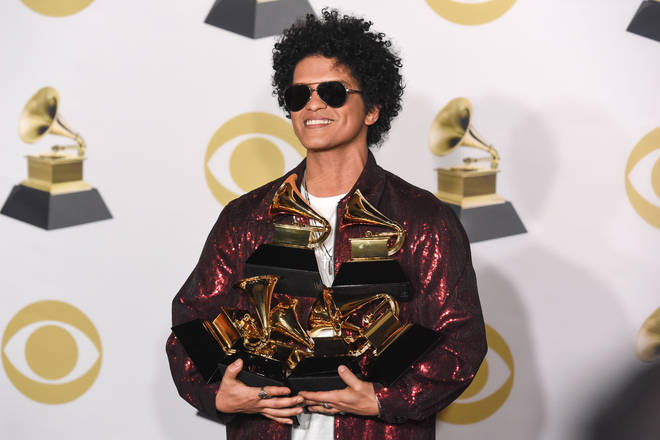 The president of music and soundtracks at Disney's film group, Mitchell Leib, played a key role in securing the partnership between Mars and Disney.
But this won't be Mars' first foray into the film industry – as he's no stranger to the silver screen.
In 2014 the musician voiced one of the characters in the hit animation Rio 2, and has previously soundtracked the blockbusters Pitch Perfect and Think Like a Man.
The announcement comes just days after the news that Disney purchased a recording of the stage show Hamilton for a reported record amount.
The film giant acquired up the production for $75m (£57.5m), after fighting off competition from other industry rivals – thought to include Netflix and Warner Bros.
Instead of being a brand new movie based on the production, however, the broadcast will be an exclusive recording of the Broadway show.