New David Bowie Single 'Sue' Announced
8 October 2014, 14:00 | Updated: 8 October 2014, 14:18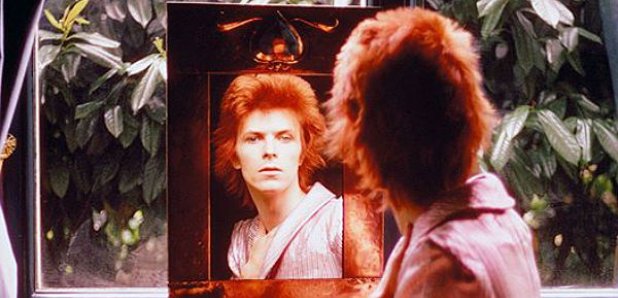 David Bowie's new single Sue (or In a Season of Crime) is set to be released on Friday November 14.
The single also coincides with the release of Bowie's new album, Nothing Has Changed.
Here's what the press release has to say:
'Sue' was recorded in New York with the Maria Schneider Orchestra and was produced by Bowie and Tony Visconti, and features Donny McCaslin as soloist on tenor sax and Ryan Keberle soloist on trombone.
The album 'Nothing has Changed' will be released in 3CD, 2CD, Double Vinyl, and digital downloads, each with different artwork created by Jonathan Barnbrook.
'Nothing Has Changed' collects together for the first time the definitive collection of Bowie's music from 1964 to 2014 and features some previously unreleased material as well as tracks making their debut on CD.
'Let Me Sleep Beside You' was first released on 'The World Of David Bowie' in 1970. In 2000, it was re-recorded for inclusion on the unreleased 'TOY' album and has remained in the vaults until its inclusion on 'Nothing Has Changed'.
'Shadow Man' is a famous still unreleased outtake from 1971, the version on 'Nothing Has Changed' is a re-recording that was made for the unreleased 'Toy' album and first appeared as a b-side on a swiftly deleted single in the early 2000s.
'Love is Lost' (Hello Steve Reich mix by James Murphy for DFA Edit) - this edited version of critically lauded remix by James Murphy is making its CD premiere.
'Your Turn to Drive' is making its CD debut. It was originally offered as a free download to customers who ordered their copy of the Reality album online.
'Wild is the Wind' (2010 Harry Maslin Mix) was previously only released on the audio DVD in the Station To Station Deluxe box set. This is its debut on CD.
'Young Americans' (2007 Tony Visconti mix single edit) - The unedited version of the song was previously only released in 5.1 mix on the Young Americans Special Edition CD/DVD. This single edit is previously unreleased.
'All the Young Dudes' - this is a previously unreleased stereo mix of David's own version of the song given to, and a hit for, Mott The Hoople.
'Life on Mars?' (2003 Ken Scott Mix) - this version was previously only released on the 40th anniversary 7" picture disc; this is its debut on CD.
Watch David Bowie's music video for 'Heroes' below: