Elton John Apologises To Steward After Ranting At Her During Live Show
9 June 2015, 10:59 | Updated: 9 June 2015, 11:08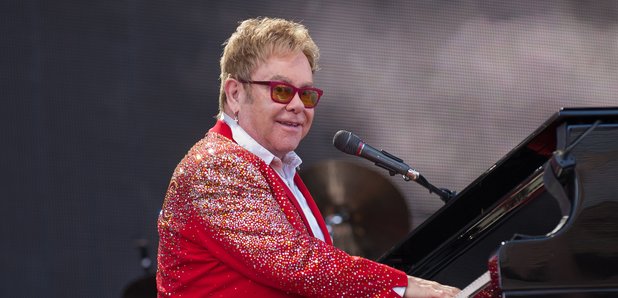 Elton John is big enough to know when he's wrong!
Elton John has apologised to a female steward after ranting at her during a live show, it has emerged. The incident took place at the Kingsholm rugby stadium in Gloucester on Sunday. The steward in question had been trying to stop people near the front obstructing the view of those further back, as she had been ordered to do by officials.
Elton didn't like what he saw, shouting "I came here to play music, now all you stewards down there, especially the woman in the ponytail, f****** lighten up, will you?
"These people have come to hear music and if they want to put their hands in the air, let them. This is not f****** China, so p*** off."
The steward is reported to have been seen walking away in tears.
Realising that the steward was merely following instructions given to her by senior officials, John said "It's not good enough to say that. Whoever told the stewards to be that strict, that's their fault and not hers, and I apologise and I will be willing to apologise to her face." The steward was brought on stage and the two shared a forgiving hug.
It seems sorry isn't the hardest word to say!