Gabbana Calls Elton John 'Ignorant'
17 March 2015, 14:08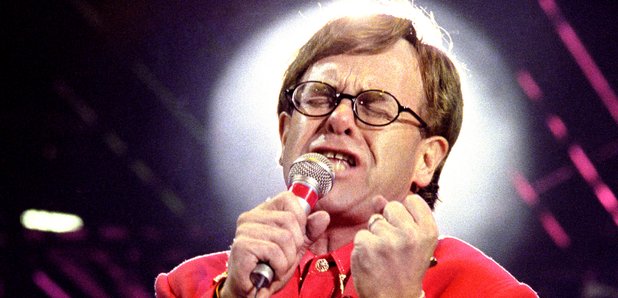 Fashion designer Stefano Gabbana has labelled Sir Elton John as "ignorant", after the singer started a campaign to boycott Dolce & Gabbana.
John, who has two children with husband David Furnish via a surrogate mother, vowed never to wear Dolce & Gabbana again following the fashion duo's comments opposing gay adoption.
A number of celebrities including Ricky Martin and Courtney Love have come out in support of Elton John's #BoycottDolceGabbana campaign.
Gabbana and Domenico Dolce had told Italian publication Panorama that they are against "chemical offsprings and rented uterus", and that "children of chemistry" are "synthetic children".
"You are born to a mother and a father. Or at least that's how it should be," they added.
John took to his Instagram account to say "Your archaic thinking is out of step with the times, just like your fashions. I shall never wear Dolce and Gabbana ever again. #BoycottDolceGabbana."
The hashtag #BoycottDolceGabbana has not stopped trending on Twitter since John's response and Gabbana has questioned John's intelligence in an interview with Italian newspaper Corriere Della Sera.
"I wasn't expecting it. I wasn't expecting it from someone like Elton John. I used to think - and I stress 'used to' - [think he] was intelligent," said Gabbana.
"What's going on? You preach understanding. You preach tolerance. And then you put the knife in? All because someone else doesn't see things your way? Is that supposed to be a democratic way of thinking?"
Gabbana went on to say "we might lose one or two Elton John fans, or gain one or two mums. Who knows?"
Watch Elton John perform his classic hit, Rocket Man: