Elton John is releasing a huge new greatest hits box set titled Diamonds
29 September 2017, 11:16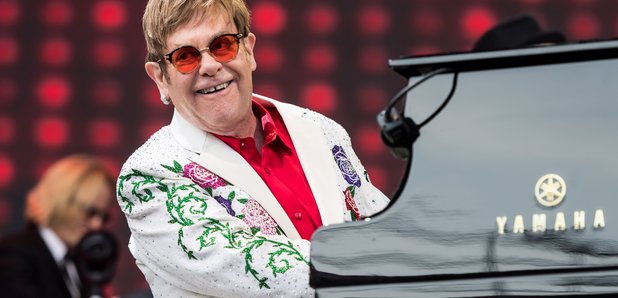 The pop legend is celebrating an amazing 50 years of writing songs with Bernie Taupin, and he's marking it in style.
Diamonds will be released on November 10 via UMC, and will be available in various physical and digital formats.
The 'ultimate' anthology will be released as a double CD, a 2 LP heavyweight 180 gram vinyl, a 3CD box set and as a download.
The album will cover all eras of Elton's stellar career, from 'Your Song' to 'Rocket Man' to 'Are You Ready for Love' and more.
It will also come with a 10-page booklet featuring illustrations of Elton by artist Richard Kilroy.
Elton said of the retrospective with Taupin: "We are at 50 years, and our relationship is healthier than it's ever been. There have been times in our relationship when we've written with other people, but it still didn't stop the love.
"I love Bernie more than I've ever done and I think he probably feels the same way about me, because we've both led separate lives; we both write in separate rooms. We have an amazing respect and love for each other that's only grown."
Well, that's your Christmas list sorted.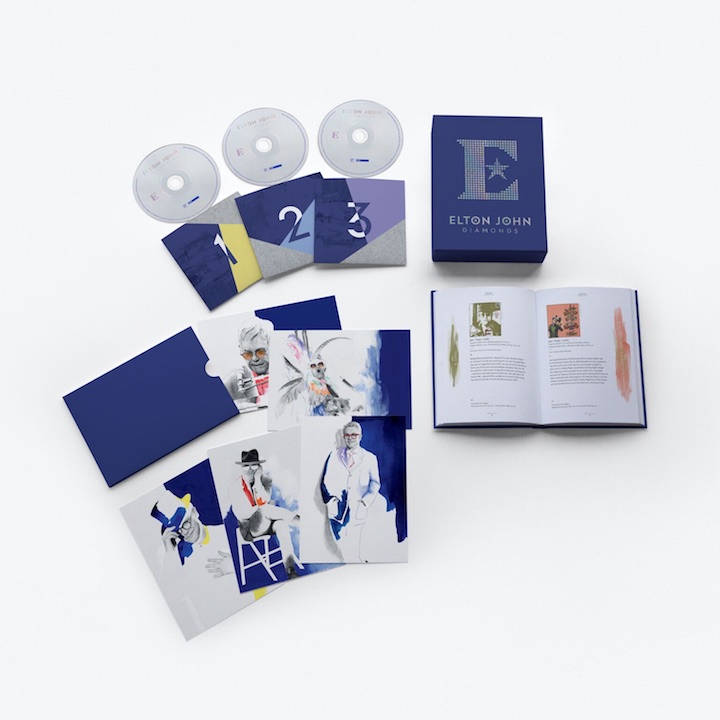 The full tracklisting:
CD1
Your Song
Tiny Dancer
Rocket Man (I Think It's Going To Be A Long, Long Time)
Honky Cat
Crocodile Rock
Daniel
Saturday Night's Alright (For Fighting)
Goodbye Yellow Brick Road
Candle In The Wind
Bennie And The Jets
The Bitch Is Back
Philadelphia Freedom
Island Girl
Someone Saved My Life Tonight
Don't Go Breaking My Heart
Sorry Seems To Be The Hardest Word
Little Jeannie
CD2
Song For Guy
Blue Eyes
I'm Still Standing
I Guess That's Why They Call It The Blues
Sad Songs (Say So Much)
Nikita
I Don't Wanna Go On With You Like That
Sacrifice
Don't Let The Sun Go Down On Me [with George Michael]
Something About The Way You Look Tonight
I Want Love
Can You Feel The Love Tonight
Are You Ready For Love?
Electricity
Home Again
Looking Up
Circle Of Life
CD3
Skyline Pigeon
Lucy In The Sky With Diamonds
Pinball Wizard
Mama Can't Buy You Love
Part-Time Love
Victim of Love
Empty Garden (Hey Hey Johnny)
Kiss The Bride
That's What Friends Are For [with Dionne Warwick, Stevie Wonder and Gladys Knight]
The One
True Love [with Kiki Dee]
Believe
Live Like Horses [with Pavarotti]
Written In The Stars [with LeAnn Rimes]
This Train Don't Stop There Anymore
Good Morning To The Night [Elton vs Pnau]
Step Into Christmas