Elton John Splashes Out On Birthday Shoes
29 April 2014, 10:50 | Updated: 29 April 2014, 15:59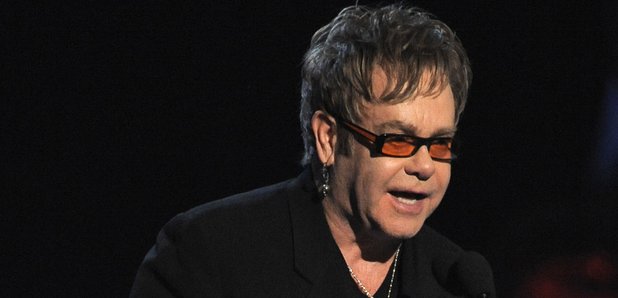 Sir Elton John has spent $18,000 on a pair of glitzy custom-made shoes.
The 67-year-old musical icon splashed out on a pair from the Donald & Lisa Signature Collection for his birthday last month. The handmade footwear retails for $1,400 and is encrusted with rare beads.
"He came into our Las Vegas store and asked us to make a special shoe for him," Donald J. Pliner of the husband and wife-design duo told Life & Style.
The glitzy loafers also feature the initials of Elton's two sons, Zachary and Elijah.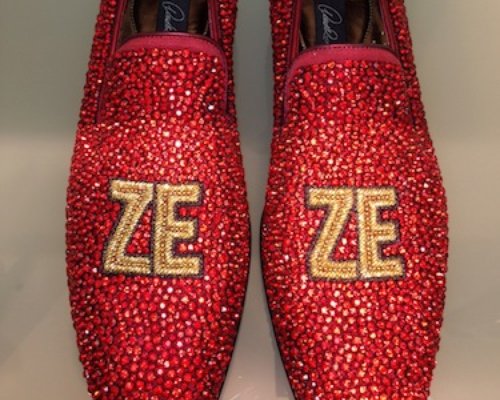 "He has two sons and he gave me their initials,' Donald added. 'And, of course, the [shoes are] red because he's known for the red piano, so we did it in the red crystals with the letters 'ZE'."
Tom Hardy, who is set to play Elton John in an upcoming biopic, has announced he will be wearing the star's old clothes in preparation for the forthcoming biopic Rocketman. The film will tell Elton's legendary story, from his childhood to his rise to fame.
"When I play a real person, I like to have bits of them. Since I can't take physical body parts and sever those, I try and grab as much 'kit' off them as possible," Hardy said.
"Then you can sell it on eBay!"
Rocketman is scheduled to start shooting later this year.
Watch Elton John perform 'Rocketman' below: