Elton John's Life To Become A West End Show
20 May 2015, 09:47 | Updated: 20 May 2015, 10:47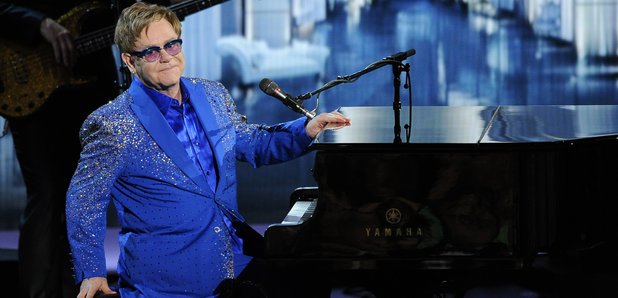 Elton John's life is set to be made into a West End musical.
The 68-year-old's songs will form the soundtrack to Rocketman the musical, with writers behind Billy Elliot expected to produce the show.
It will open in Broadway before arriving in London's West End, insiders have revealed.
"It's in the works right now," producer Sally Greene, who runs the Old Vic Theatre, told told The Sun. "It will be called Rocketman but we will do the film first.
"It will open in Broadway before London. It will be Elton's back catalogue... he will never end his career," she continued.
It comes after actor Tom Hardy told of his nerves at undertaking the central role in a film about the singer's life.
The 36-year-old actor admitted he finds singing difficult, saying "I'm not really a singer. I have no idea really."
As for Sir Elton himself, he seems to be keeping himself busy with school reunions! Earlier this week, he met up with his old friends at a reunion in Pinner, north west London.
Watch Elton John perform 'Rocket Man' live: