Elton John Announces 2015 UK Tour Dates
26 November 2014, 07:00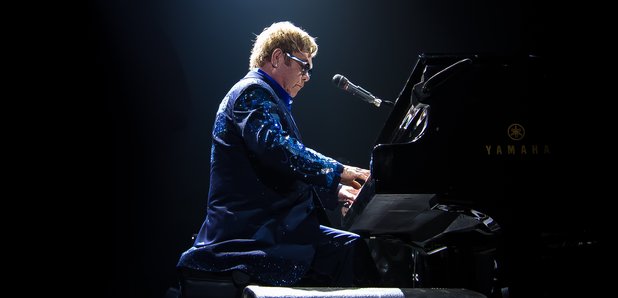 Elton John has announced dates for a short UK tour in UK. Find out more.
Elton John and his band are set to perform in the UK in 2015 as part of their European tour, including an outdoor concert in Aberdeen.
The Elton John 2015 tour will feature iconic hits and classic album tracks from throughout his incredible five-decade career, including a selection of songs from his highly acclaimed album, Goodbye Yellow Brick Road.
UK Tour Dates 2015
June 07 - Kingsholm Stadium, Gloucester
June 13 - Banks Stadium, Walsall
June 19 - Glasgow SSE Hydro
June 20 - AECC Aberdeen
Tickets are available from Friday 28 November at 9:00am.
Undeniably one of the most acclaimed and adored artists of all time, Elton John's spectacular stage shows are sought after by audiences worldwide. Since his career began in 1969 he has played more than 3,500 concerts in over 80 countries.
John is one of the top-selling solo artists of all time, with 37 gold and 27 multi-platinum albums as well as 58 Billboard Top 40 singles, and he has sold more than 250 million records worldwide. Elton holds the record for the biggest-selling single of all time, Candle in the Wind 1997, which sold 33 million copies. He has also written the music for stage and screen successes Billy Elliot: The Musical, Elton John and Tim Rice's Aida, and The Lion King, which was recently named the highest-grossing stage show or film release in the world.
Watch Elton John perform his classic hit 'Rocket Man' live below: