Elton John's Nikita Bentley Continental Up For Sale At £70,000
14 January 2015, 10:14 | Updated: 14 January 2015, 10:20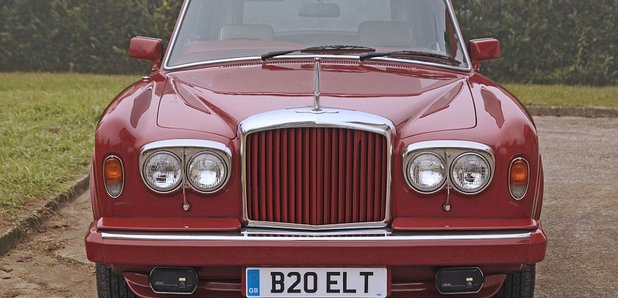 The convertible red Bentley that featured in Elton John's hit Nikita has gone up for sale with an estimate of £70,000.
Bought by Elton John from new, the fancy Bentley Continental was used for the video of the 1985 hit single. The video featured John sat in the luxury car taking photos of 'Nikita'. Sounds a bit weird when we write it down.
The song reached number one around the world and charted at number three in the UK. The album was John's first in almost a decade.
John bought the Bentley in February 1985, and it appeared in the music video with it's original B120 WYM registration plate. He went on to change the registration for personalised plates of B20 ELT, which remain on the vehicle to this day, before he sold the Bentley some time after.
In 2008, the Bentley was bought by a classic car collector, who has kept it in top condition. Now for the car talk: the Bentley boasts a 6.7-litre V8 engine and has fewer than 40,000 miles on the clock.
Painted in 'Tudor red', it has a red-piped beige leather interior and matching bonnet as well as a walnut coloured dashboard.
It is being sold with a UK registration document and the original stamped service book showing Elton John as the first owner.
Come on now – who's putting a bid in?!
Watch the car's starring role in Elton John's Nikita music video below: