Man held for Elton John glasses theft
29 April 2015, 15:06 | Updated: 30 April 2015, 10:14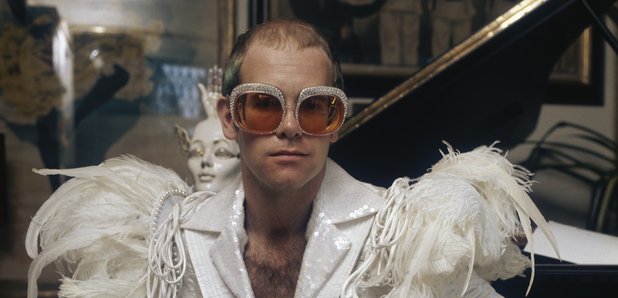 Police have arrested a suspect for the theft of Elton John's heart-shaped glasses from the Rock'n'Soul museum, Memphis.
WMC-TV report that 26-year-old Matthew Colvin was arrested yesterday (Tuesday 28 April) in Southaven, Mississippi, and is due to be extradited back to Memphis today (Wednesday (UTC)).
The crime was discovered on 21 April when an employee at the Rock'n'Soul museum discovered the glasses, valued at $2,000, had been lifted from their display case during opening hours. Police say an investigator matched the finger prints to Colvin.
Police said in a news release that Colvin was then called by investigators who told them where the glasses were. They retrieved them from a mailbox.
The glasses are due to go back on display at the Memphis museum today (Wednesday (UTC)). Flamboyant glasses and outfits have often been a part of Elton John's signature look.
Watch Elton perform 'Your Song' live in the video below: