Rocket Man: Which Version Is Best?
21 July 2014, 09:55 | Updated: 13 August 2014, 13:55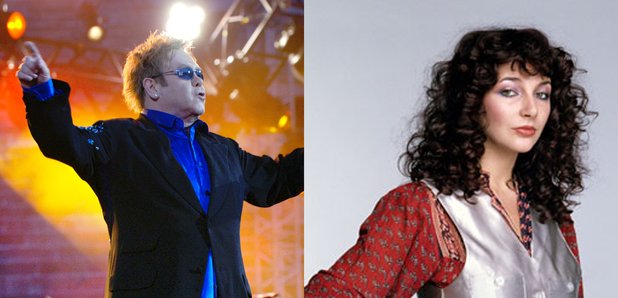 Rocket Man: is it the original version from Elton John or Kate Bush's cover that takes the crown as 'best version'?
Rocket Man - Elton John
The original version of 'Rocket Man' was performed, of course, by Elton John and was released in 1972. It was composed by Elton John and his long-term songwriting partner, Bernie Taupin.
According to an account in Elizabeth Rosenthal's book His Song: The Musical Journey of Elton John, the song was inspired by Taupin's sighting of either a shooting star or a distant airplane. It suggests that astronauts were no longer heroes, but in fact it was an "ordinary occupation", leading to the lyrics "She packed my bags last night, pre-flight. Zero hour: 9 a.m. And I'm gonna be high as a kite by then."
Taken from Elton John's 1972 album Honky Château, it became a hit single, reaching number two in the UK and number six in America.
Rocket Man – Kate Bush
Kate Bush's cover version of 'Rocket Man' was released in 1991, as part of the Elton John/Bernie Taupin tribute album Two Rooms: Celebrating the Songs of Elton John & Bernie Taupin. It reached number 12 in the UK and was considered a commercial success.
Bush's reggae version is much more mysterious than John's and it could be argued that she makes it a much deeper song, with multiple interpretations of the lyrics available, depending on where you look.
She also sings from the perspective of a man. We wouldn't expect anything else from Kate Bush.
Best version? Elton John. But Kate Bush puts in a pretty good fight.
Which version of Rocket Man do you think is the best? Let us know via the comment box below.