Elvis Cape Up For Auction
18 March 2014, 09:05 | Updated: 21 March 2014, 11:10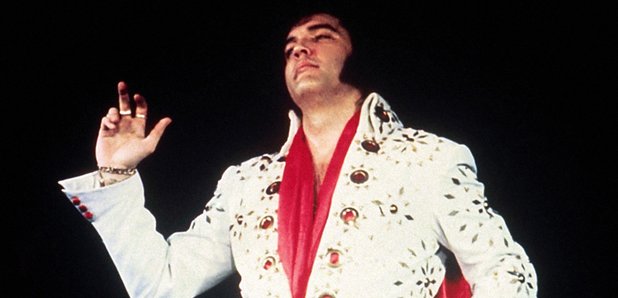 A cape belonging to the late Elvis Presley is up for auction.
The custom-made cape was designed for the legendary singer to wear during a 1973 performance, but he did not end up using it as it was too heavy, and it was sent back to his estate in Graceland.
In typical over-the-top style, the cape is covered with an American eagle, stars and semiprecious stones.
"Presley had the cape made to hide behind at the opening of the Hawaii show," says Bobby Livingston, a spokesperson for the auction company.
"The show was heavily choreographed - he intended to drop the cape and reveal himself to the anxiously awaiting crowd. However, when Presley tried on the cape during rehearsals, the weight almost pulled him over backwards, and it was decided that a smaller version was needed."
In 1999, the actual cape that Presley ended up using at the show went under the hammer for $105,250.
The auction ends on Thursday 20 March. Will you be putting in a bid?!
Watch Elvis Presley perform 'Always On My Mind' - the song voted The King's best by fans in the UK last year: