Elvis' $10,000 Golden Suit On Show At Special UK Exhibition
10 April 2015, 10:59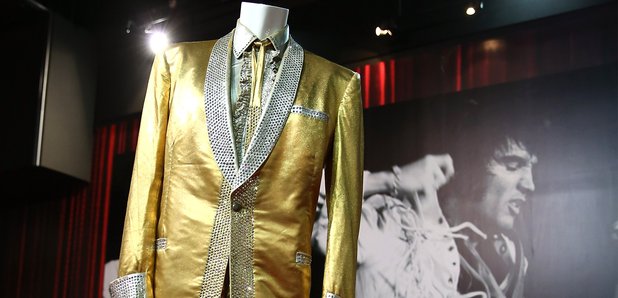 Elvis Presley's golden suit is set to come to Britain to form part of the special London exhibition at at O2.
Presley only wore it a handful of times but, for many fans, this gold lame tuxedo is their lasting image of The King.
From Sunday (April 12), British fans will be able to see the suit up close as it is added to the artefacts at the Elvis at The O2 exhibition for a two month stint.
Angie Marchese, Graceland's Director of Archives, has previously said: "It's the ultimate piece of 50s memorabilia that is connected to Elvis's life and career which is important because our collection is quite light on 50s stuff because Elvis didn't keep those things. It really represents his rise to fame in the 50s."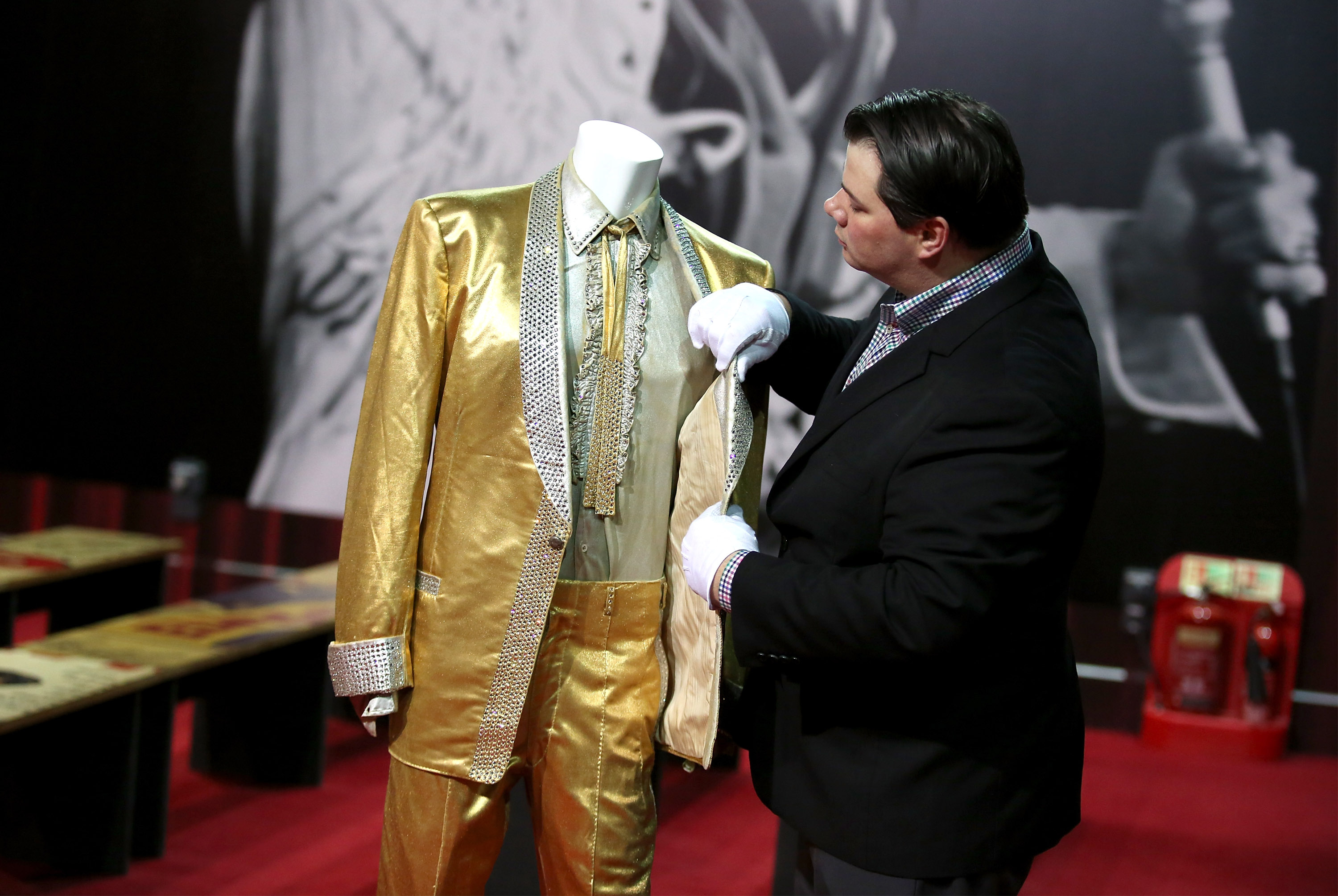 Although touted as his $10,000 suit, the actual value was closer to $2,500, although this would still be around £20,000 by today's standards.
Presley, who died in 1977 at the age of 42, first wore the suit in public on March 28, 1957 during a performance at the International Amphitheatre in Chicago. He wore the full ensemble just twice more at live performances.
Other artefacts at the O2 exhibition include his 16 karat 'Taking Care of Business' ring and the Red MG Roadster from his film Blue Hawaii.
Watch Elvis Presley performing 'Hound Dog' below: