Elvis Presley's First Record Sells For $300,000
9 January 2015, 10:21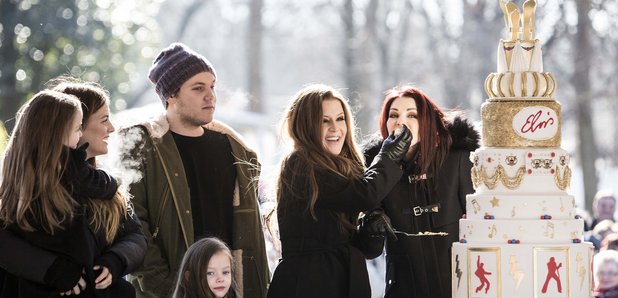 On what would have been Elvis's 80th birthday, the first record he ever recorded has sold at auction for $300,000.
On what would have been the King's 80th birthday, an recording of the Elvis Presley ballad 'My Happiness' has sold at auction for the sum of $300,000 (£198,413).
Made in 1953 at Sun Records, it was the first song that Presley, then 18, ever recorded.
Presley paid $4 for the session and is said to have left the studios to go to the home of friend Ed Leek to listen to it - as his own family did not have a record player - and left the record behind. My Happiness was offered to the auction house by Leek's niece, who inherited the record.
Bidding began at $50,000 (£330,68) yesterday (January 08) and it was purchased by an undisclosed buyer at Presley's former home Graceland, now also a museum and tourist attraction.
Other items on sale at the auction include an autographed copy of That's All Right, a custom designed watch featuring a Star of David design, his first driver's license and the jacket he wore in the Viva Las Vegas film.
The musician's birthday was marked with hundreds of fans joining Presley's family in Memphis, Tennessee, with Presley's former wife Priscilla and their child Lisa Marie, along with Elvis' grandchildren, slicing an eight-tier cake to celebrate (above).
Watch Elvis Presley perform his classic 'Suspicious Minds' below: