Susan Boyle And Elvis Presley Charity Duet
28 October 2013, 16:21 | Updated: 21 March 2014, 11:10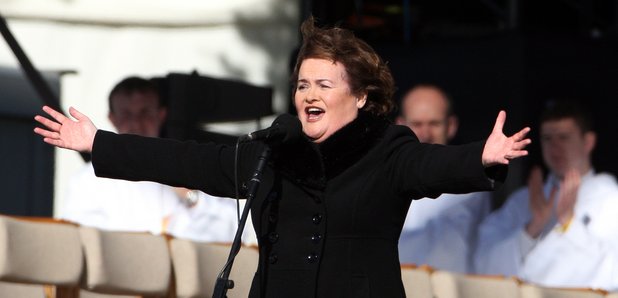 Susan Boyle has announced that her Christmas single with Elvis will raise money for charity.
Boyle has recorded a duet with the late Elvis Presley for her upcoming album Home for Christmas and royalties raised from her version of 'O Come, All Ye Faithful' will go to Save The Children.
She said in a statement: "Duetting with Elvis was beyond my wildest dreams. And now that this is able to raise money and help children is simply fantastic."
Boyle has become an ambassador for the charity, and has filmed the video for the song at a Glasgow primary school.
She said: "I've had the privilege of spending time with families from a Fast programme - Families And Schools Together - that is run at a school in Glasgow. To see the money raised in action and the difference it makes to these families is wonderful. It really does help people.
"The children from the Fast programme also joined me for the music video. We had a lovely two days and the children were fabulous. They were all stars."
Home for Christmas will be released on November 25.
Listen to Elvis's version of 'O Come, All Ye Faithful' below: