Fleetwood Mac's Lindsey Buckingham Talks About New Album
16 October 2014, 09:30 | Updated: 16 October 2014, 09:34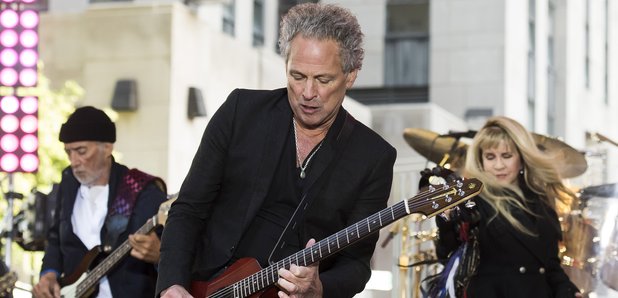 Exciting news, Fleetwood Mac fans – the group have been back in the studio.
Fleetwood Mac have been back in the studio and are planning to record new material, according to band member Lindsey Buckingham.
Speaking to The Wall Street Journal, Buckingham said that once the band's successful world tour has finished, they will start work on their new material. The sessions will also include the recently returned Christine McVie, who is a full-time member of the band once again.
"We never envisioned finishing the album in the short term," said Buckingham. "We set it aside. Stevie [Nicks] will come in and participate. I have material I had been working on. There's no danger that it will slip between the tracks. It's too profound to."
Fleetwood Mac have hinted that they'll be returning to the UK 'around May' next year and are currently favourites to headline Glastonbury festival 2015.
Listen to 'Go Your Own Way' by Fleetwood Mac below: